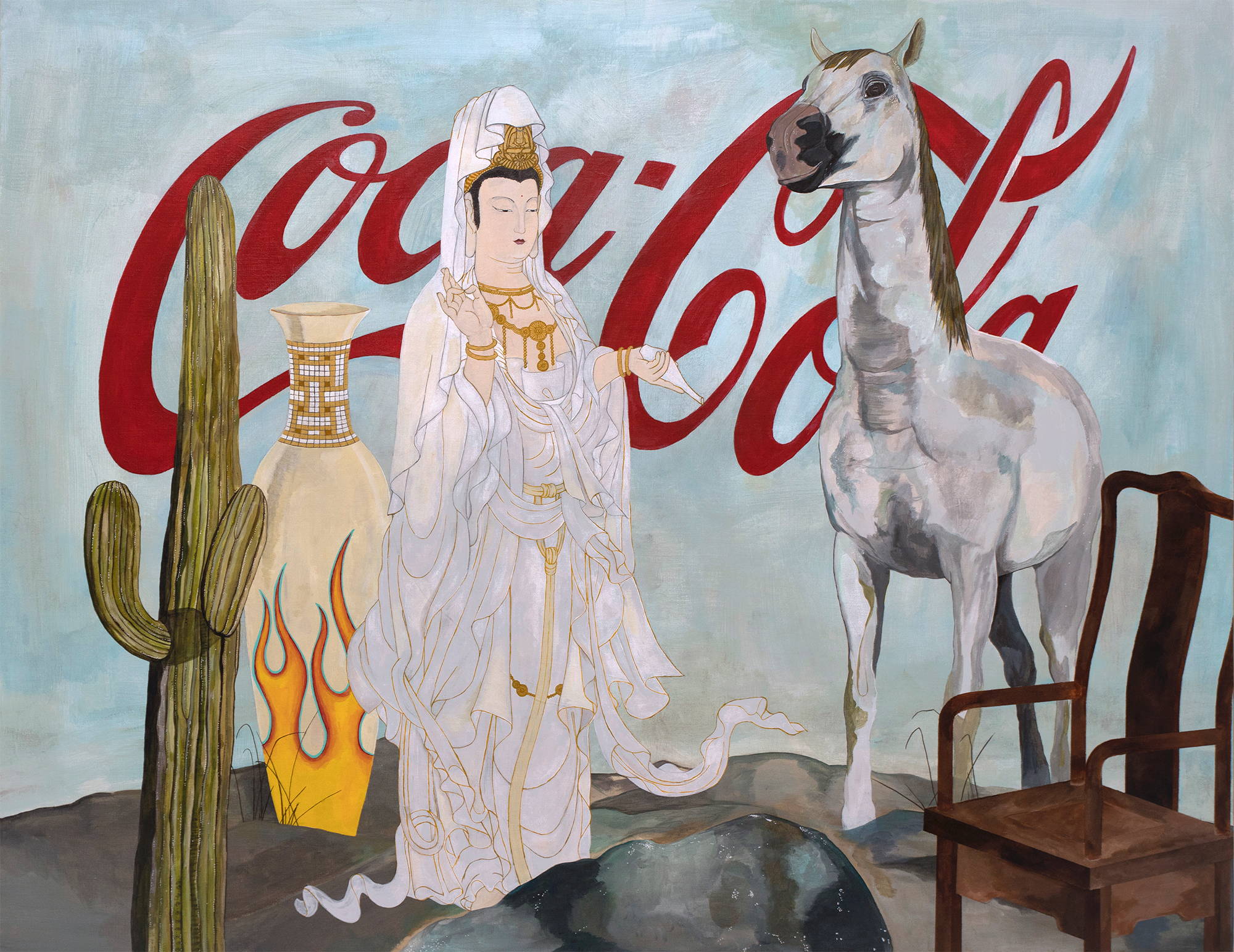 INTERVIEW WITH HIROMI SAITO
A conversation with a Japanese Buddhist contemporary artist on logic, peace, and letting things go.
THE INTERVIEW WAS DONE ON
21ST JULY 2020
S.M
"Where did you grow up?"
H.S
"I was born in Southern China, but I grew up in Tokyo until I was about 10 and moved to the UK when I was 11."

S.M
"So you spent your childhood in three different countries? "
H.S
"Yes, I grew up watching Japanese cartoons, and starting a life in a posh British boarding school was a huge cultural shift. You suddenly see kids playing cricket and rugby...and polo, which was all very new to me."
S.M
"Must have been a strange feeling, suddenly throwing yourself into a very traditional Western environment. Were you into art before coming to the UK?"
H.S
"I always loved painting. I think I started oil painting when I was around 6. Though even now, I don't think I have the qualities of a good painter, but ideas are always flooding my head."

S.M
"Buddhist contemporary artist" is a unique genre. Tell us more about it?"
H.S
"It's a long story. I was always fascinated by the Western philosophy, because it was so different from the Eastern teachings I grew up in. In China, and Japan, there's a greater emphasis on moral philosophy. There's a lot on how to be a good person, you know, like Daoism...Laozi...and Confucius. Not saying that those guys are irrelevant, but I felt that the Western philosophy was more constructive and logic-oriented."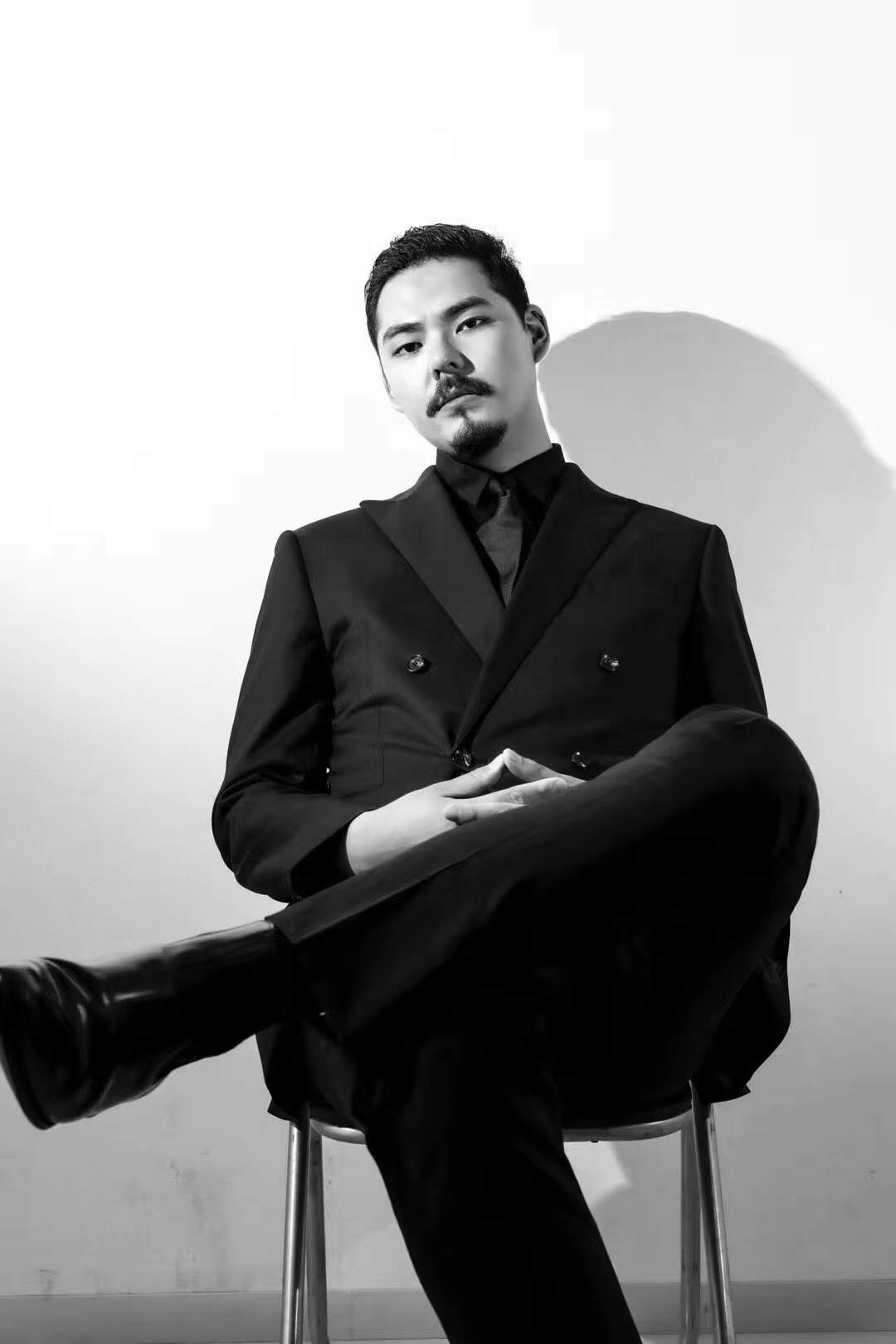 "I don't consider buddhism to be a religion at all. Gautama Siddhartha, aka the buddha, was an excellent philosopher."
S.M
"Like Plato, Aristotle, and Socrates?"
H.S
"Yes, and many other philosophers branching off their ideas. Buddhism came into play a little bit later on, after I left the UK studying at Central Saint Martins. At the time, I was working as a fashion designer. I came back to Tokyo and discovered Buddhism. Well, not "discovered" to be exact, but I really got into it. I always felt that religion was like a dealing mechanism in society, to reason seemingly unexplainable things. Like fate, suffering, death, and so on. But Buddhism was at a whole different level."

H.S
"What most Westerners see in Buddhism is probably things like rituals of worship, temples, monks, incense, peace...zen...etc. But most of them ignore the philosophy behind it. I was fortunate enough to experience it as a philosophy rather than a religion because I can be very skeptical when it comes to supernatural stuff."

S.M
"I think that's true. We don't really treat Buddhism as a philosophy. Generally speaking, the religious aspect feels more dominant, to be honest. Not sure if this is the case for everyone."
H.S
"Yes, absolutely right. The ways in which Buddhism understand and perceive the world was so logical, it made a lot of sense to me. My family worked in finances, so I grew up with a relatively pragmatic view on things, but it was inspiring decoding some of the Buddhist propositions one by one."

S.M
"So you combined the two passions of your life? Art and Buddhist philosophy?"
H.S
"Not exactly. Buddhist standpoint shares many similarities with some of the traditional Platonism. Art, as in Plato's philosophy, is considered to be an illusion, or "ignorance": something with no truths. I wasn't offended by this because it made logical sense as it is a reflection or interpretation of reality. Or the way we experience reality. Buddhism holds a similar standpoint as the world we live in is considered to be an illusion too. This was a pretty bold statement I came across, but it was interesting to me that yet Buddhism loves utilizing art as a way to express things beyond the naked eyes. All religion does this.
I say utilize because fundamentally, Buddhism teaches you to abandon images, forms, senses, feelings, etc. You know, to let everything go? Art, for me, became a useful means to do this, especially to let go of the past."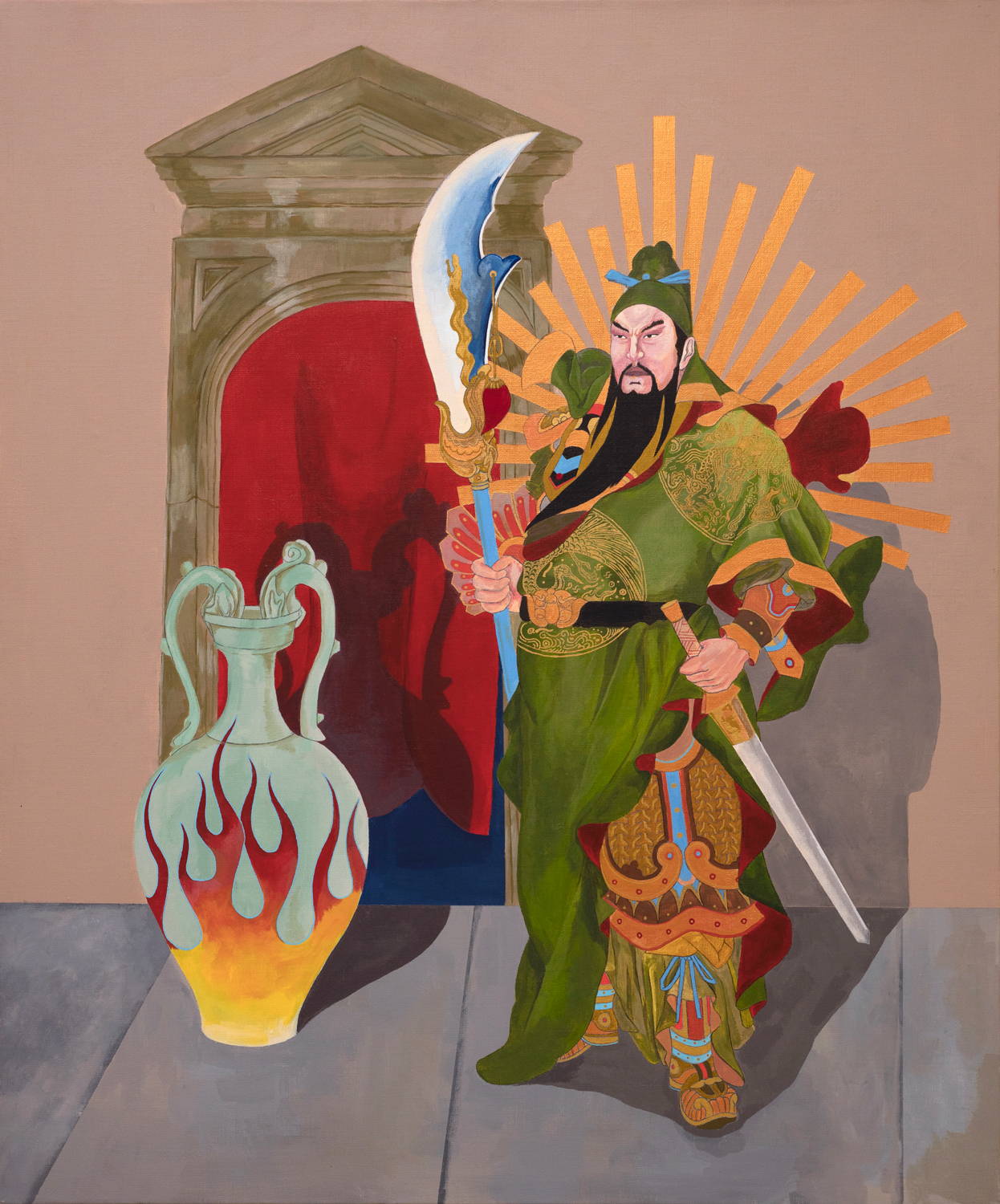 H.S
"We all have a past no? The good, the bad and the ugly?"
S.M
"Your recent work, reimagining the 'Diamond Sutra'. Tell us more about it."
H.S
"The Diamond Sutra is a complex sutra that tends to overwhelm most people. But like reading any other philosophy books, you probably need to read through it a few times to grasp its meanings. I decided to decode the sutra, explain it in a more modern manner, and convert it to a consumable format so that more younger generations are given the opportunity to go through the mind-bending experience I had. "
S.M
"Mind-bending experience? I'm curious. Can you give us an example?"
H.S
"Hmm. For example, one of the greatest things the sutra does is that it can shatter our perception of the third dimension...which is essentially everything we experience right? This is why sometimes, the sutra is known as the "Diamond that Cuts through Illusion Sutra". To do this, you don't rely on chanting the sutra. You actually read it like a book and try to understand its teachings. There's no supernatural powers or Gods involved. It's all about wisdom and logic. This is what I found crazily attractive about Buddhism. It's 100% logic."
S.M
"Hard to even imagine the world beyond 3D. You mentioned earlier that you're doing this for the younger generations?"
H.S
"Yes, I feel that my generation, and the younger ones, are facing problems that older generations can't understand. We are born in a world where consumption of information is overwhelming, where patience is not really a requirement...and there's a short cut to almost everything!
Like if you want something, you order it online, poof, next day delivery. Hungry, poof, Chinese take out. Social media, advertisement, crazy beauty standards, etc etc. I feel that for my generation, working hard isn't enough. We are demanded to be capable of doing more, faster, and flawlessly. The pressure is insane. "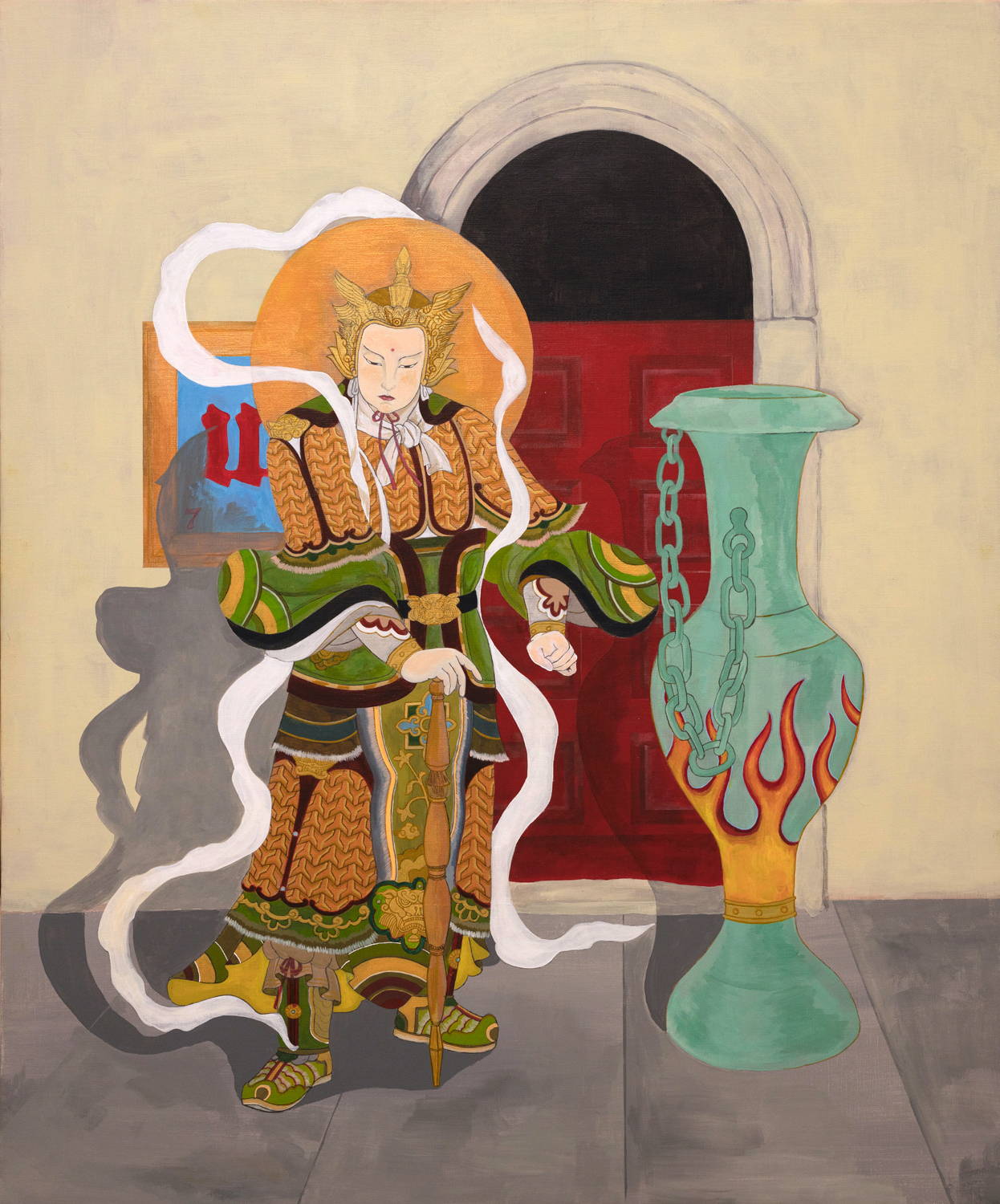 "Art has become a useful way to let things go."
S.M
"The internet age has certainly grown more and more dominant over the past two decades. Do you think this was a bad thing?"
H.S
"No. But the ways in which we utilize technology has become abusive. For example, building a genuine "human to human" relationship has become harder and harder. Building things like trust is supposed to take time and effort...and so are many other meaningful parts of a relationship: love, friendship, etc. But nowadays... one swipe... you're matched! You know...
People get upset about others unfollowing them or unfriending them on social media! The thing is, I feel that my generation, and younger, can learn a few from Buddhism. Slowing things down, observe, keep calm, relax...and stop worrying too much about the non-essential things in life. Close your eyes, take a moment to be present... to look at yourself. If someone, or a life event, wasn't so kind to you, chin up. Move on. And Carry on."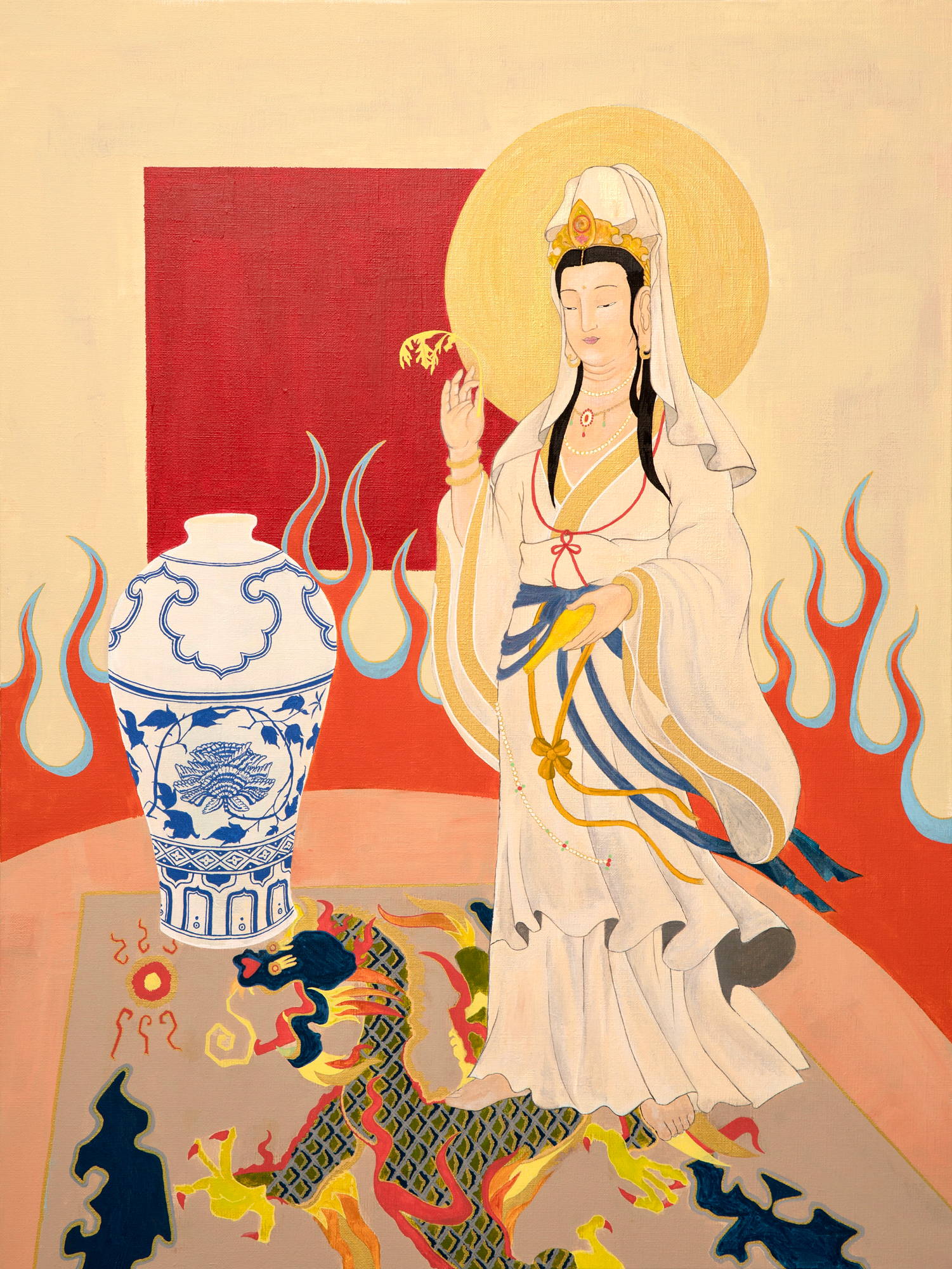 "We need to take things slowly. Everything is way too fast, and consumed without consideration."
S.M
"Would you say that the Diamond Sutra can offer this calmness and peace you've been talking about?"
H.S
"Yes. The thing is, younger generations are smart. Smarter than ever. Naturally pragmatic, down to earth, and more logic-oriented than ever, at least in my opinion. I think they find it hard to relate to things like religions, especially when it comes to finding resolutions for emotional disturbance. They're probably looking for a much more logical solution to calm their minds...willingly or not. The sutra offers exactly that. It just takes some time to get what it's saying, but once it's there, it's there for life."
S.M
"What would you say is shaping the current state of this stressed-out generation you're describing?"
H.S
"High expectations, addictive social media and technology, instant gratification, and a very uncreative educational system. "

S.M
"Can you explain what you mean?"
H.S
"High expectations. As I mentioned earlier, we are expected to do a lot of things faster and better. I think that's like the modern trend no? Faster and Better. We make new machines to do it even faster and better...
Addictive social media and technology. This one's obvious. A decade back, no one cared if you got how many likes or followers...
because those things didn't exist. It was so irrelevant. Now, it's all about it. And younger generations are exposed to those addictive things way too early in their life. So their sense of identity, or self-worth, becomes heavily affected and influenced by things like this. Don't get me wrong, I love going through Instagram, it's entertaining and somewhat educational. But it's sad to see how some kids are so affected by its addictive factors. You know, the things that gives you a chunk of dopamine kick.
Instant gratification. Everything is way too fast. Instant everything. This takes away important qualities like patience. People are all about how smoothly things go, and how fast it's achieved/delivered. No one really enjoys the awkward, long and annoying journeys in between. But those journeys can teach us the important lessons in life. We want an instant promotion! Instant change! Instant response! blah blah blah. Dude...relax. Not the end of the world.
What was the other one...?"

S.M
"Uncreative education."
H.S
"Right. Yes. Uncreative education. In most educational systems, there's a clear ranking in how important are the subjects taught. Maths and sciences, always at the top, then comes the humanities, like history and philosophy, and arts are always at the bottom, like an extra curriculum.
The reason for this structure is actually pretty simple. It goes from "having a clear answer" to "having no answers". Maths, you're right or wrong. Humanities you can debate. Arts...you're never really wrong. The modern educational system teaches you to be right, every time, and anytime. But in life, we will be wrong, many many many many times, and we're supposed to feel bad about it? How can 10 or 15 years of education prepare for 60, 70, years of a lifetime? We don't even know what's gonna happen in 5 year! Knowledge is important. They're good foundations of reasoning. But textbooks will not guide us through life. This is why some of the dropouts can find happiness in life, and not all textbook-smart kids end up happy in life.
I feel that educational Institutes should be more open minded, teach younger ones to be innovative, and patient... and have bravery to take a few risks. Because trust me, my younger generations are smarter than you think. Throw those qualities together and can you imagine what the future might look like?"
S.M
"Education has been an ongoing topic for God knows how long. It's interesting that you have all those thoughts at such a young age.
H.S
"Makes me sound like an old man right? I guess I'm a bit old fashioned when it comes to those things. Though I still have a long way to go in life, what it taught me so far has been so inspirational.
Instead of chasing after something, living life simply as an experience to be had allowed me to spend more time to observe the world, culture, and people around me.
S.M
"Last question to summarize today. What's your views on the ongoing Black Lives Matter Movement?
H.S
"I think many white people, racist of not, should be grateful that the black race is protesting, asking to be treated equally. And not taking things more aggressively despite the disgusting history of slavery. I truly hope this movement will lead to something permanent, so that we don't ever repeat our own history.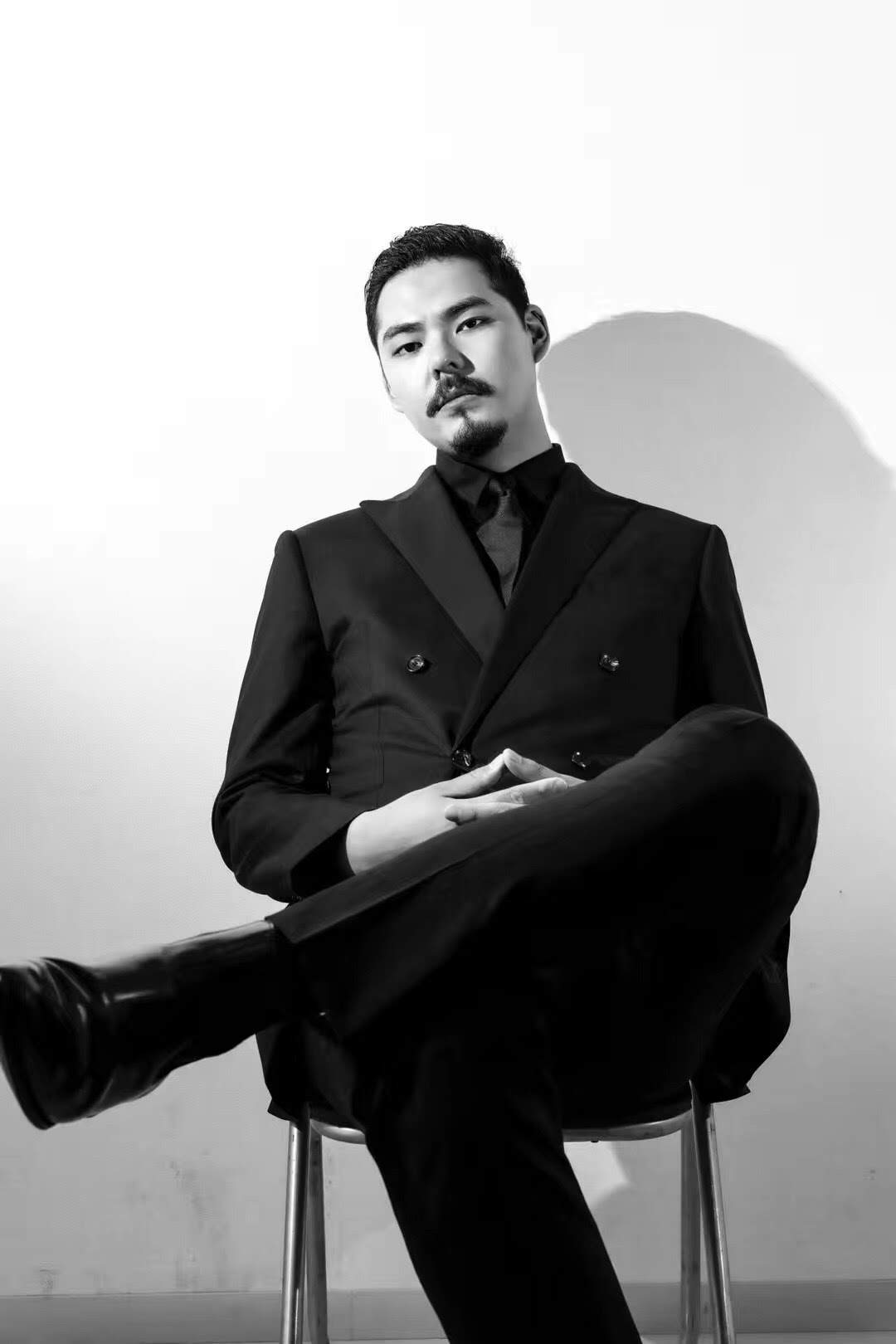 "I don't consider buddhism to be a religion at all. Gautama Siddhartha, aka the buddha, was an excellent philosopher."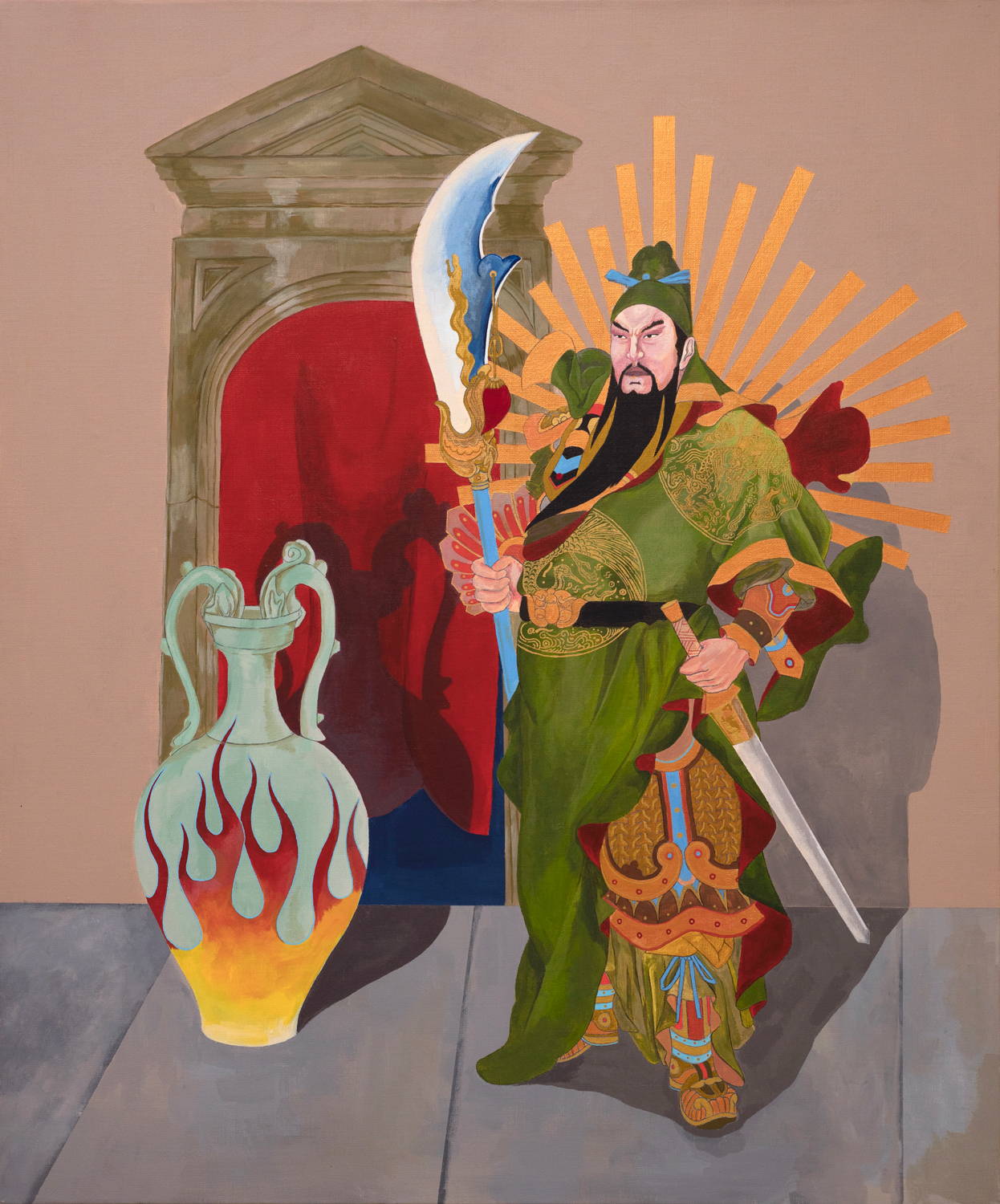 "Art has become a useful way to let things go."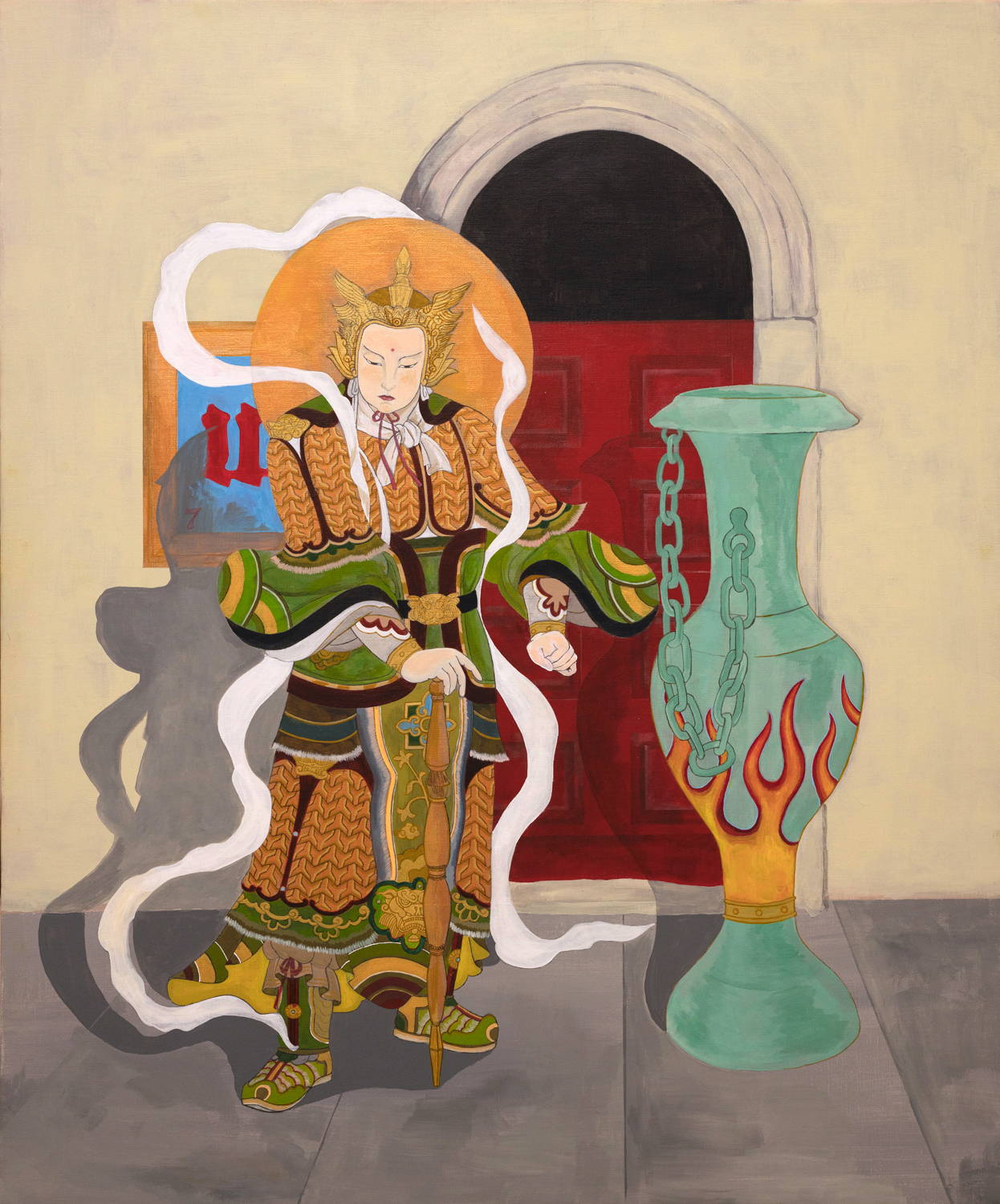 "We need to take things slowly. Everything is way too fast, and consumed without consideration."